---
Voted 2nd for the Western WA top 5 karaoke clubs 2016!
---
Voted 3rd for the Western WA top 5 karaoke clubs 2015!

Thanks you everyone that comes out & supports us & The Bird every night!! We couldn't have got to this point without you

---


Certificate#
41632671
---
Like Lonman Productions Karaoke on Facebook at
Lonman Productions Karaoke at the Thunderbird Lounge

Promote Your Page Too
---
Visit Lonman on MySpace at Lonman MySpace

---
---
Looking for a particular karaoke song? Use the search bar to look for a specific song or artist in our books.
Updated 4/9/2018
---
---
Click to view top 500 most sung songs at the Thunderbird
2017 Top 500 Songs
2016 Top 500 Songs
2015 Top 500 Songs
2014 Top 500 Songs
2013 Top 500 Songs

---
NEXT CONTEST
To Be Announced


---
Are you noticing it increasingly difficult to find a place that will play your personal karaoke CDG or have your song at all? Feel free to bring your favorite karaoke music/versions with you, we are happy to accomodate - or send us a request for a song you'd love to sing at our show & we'll try to pick it up!!

---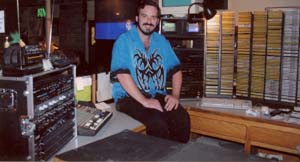 Lonman Productions was founded in 1994 by Lonnie Boyer. Learning what to do from the better companies and hosts we encountered and avoiding the pitfalls of the "Brand X karaoke companies" and focused on running a show that we'd like to see as singers. Lonman Productions quickly moved to the forefront of Karaoke in the Puget Sound (Tacoma/Seattle) area. We'll provide your club appropriately selected PA systems to fit your clubs needs. Each system is built with quality components for accurate sound reproduction & effects assuring you will sound your absolute best. While starting with only 1,200 songs in the beginning, we now offer a carefully selected 21.000+ non-duplicated song selection from LaserDiscs & cdg's which continues to grow with YOUR requests, not just songs to fill out our book with tons of songs in different languages or list the same song multiple times from every manufacturer out there. You may think this number doesn't compare with those boasting 50, 75 or even 100,000 or more songs, but it's not how many songs you have - it's having the songs you what you want to sing that is important! And if we don't have your song listed & it's available to buy, we will get it for you - sometimes that night!
https://www.songbookdb.com/ If our book does not automatically show, enter DJ Code: Lonman Productions
We can also provide light shows & custom stage design for your club.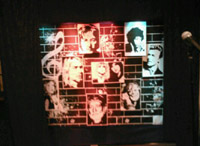 Our staff are all trained professionals who know how to keep the excitement alive, and make you feel welcome!

We also purchase used karaoke discs & can often locate those 'hard to find' discs if you can't.

For over 25 years we've been providing the very best in karaoke entertainment, and have made many friends along the way.


---
4/9/2018 NEW music IN!!! Click here for the new list!

For an entire book list CLICK HERE .
---
KARAOKE APP FOR YOU PHONE!!!
You can view our most up-to-date books on your web capable phone! https://www.songbookdb.com/ If our book does not automatically show, enter DJ Code: Lonman Productions. They also have a free app for your phone in the Google Playstore or their site https://www.songbookdb.com/.
It's free to register to store your favorite songs if you'd like (simple as logging in with Facebook). You can now access the books straight from your phone!!!! The books are completely current with all new songs incorporated as well! Search by song title or artist or a mix of both! It also works with a standard laptop or I-Pad with wi-fi (available at the Thunderbird). Never be caught without a book, or not knowing what we have to offer again!!!

.
---
Fridays/Saturdays! Jell-O &/or Tooter shots. Every one sold you'll receive a raffle ticket for a drawing later in the evening.
---
Photo Gallery
---
Karaoke at the Thunderbird Lounge every Mon-Sat 9-1.